Lighting a Tribute Candle to Diddley.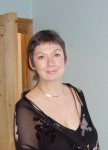 Tribute to Diddley.
Dear friends of Bobby and Diddley.
Some old. Some new. Some who never even knew her outside of this blog. The 23rd August will always be a date that Bobby and others will never forget. In 2015 it was the saddest news of all that we had lost her. Now in 2017 this story is from the heart. We can look back at two years of memories that have all kinds of emotions. Some sad but, in general, happy. Many times with a smile. Quite often laughter at the antics of one of life's true characters.
"Grief" and "bereavement" are words that we are wary of. Until you experience true grief at losing a close loved one, you can have no idea how you will react. Bobby liked that book… Grief works.
That rang a few bells. Just as Leonard Cohen does at the foot of this story.
Bobby's choice of writing a blog through a bear is his choice alone. Encouraged by others at the start. It suits his chatty, affable nature and creative need to share the joys of life, whilst never forgetting how it started. Asked recently how well the blog was doing in viewing figures, he didn't even know where that information came from! But, he would be fibbing if he didn't get a little boost to his ego from the comments that have been made so far on what is, more or less, the first anniversary of Mindfully Bertie. So keep those comments coming. It helps to know some people enjoy reading the stories.
Bobby and Diddley married at 55 and 49 respectively. Both second time round. And they married themselves on nineteen, nine, ninety nine. At Wintershall. Her wish fell outside the exigencies of law. Bobby was still married. So, in September there will be a blog entitled "Wintershall". To tell the story of 19/9/99, with the help of granddaughter, Layla.
And that is also what this blog is about. Born to ageing parents, Bobby never knew his grandparents. Fortunately Granny Di's grandchildren will have many happy memories of her. Young great grandson Jay, born in 2016, already has her favourite teddy and a box of memorabilia for when he gets older. When grandchildren come to stay, they call Laurel Cottage "Granny's house". Always have! They sleep in "Granny's room". Completely refurbished in 2014, it will be kept exactly as she liked it. Even down to Tracey Emin! The drawers in that room are full of memorabilia, including all her scarves. Layla talks about liking photography. So, her next assignment is to shut herself in that room and produce a portfolio of selfies modelling those scarves. Watch this space. An example of one of her selfies below:
A drawer of letters and cards will provide future material for stories, especially those letters from Bobby on Skomer Island.
So this is, I feel, all positive management of grief. The tears still come at extreme moments, but that's OK. Just remember those happy times. As I sat on Bobby2, watching them every day. Fun, laughter, arguments, voices raised, cuddles, kisses. Always remembering the tender times, when they danced to Elvis, who died 16 August 1977, but is still "The King".
She looked at him and said "Bobby, if it all ended tomorrow, nobody can take away the fun we have had." And no one ever will.
But one thing Bobby has never shied away from is dying too young from alcoholism. When full of life.
Walking around Britain and abroad with a bear under your arm does create "interest" on occasions. Sometimes people have wanted to know more. On some of those occasions the full story of alcoholism has come out. Not often, but when the person concerned seems open to such information. It did in Joe's Story.
So, once again, this is an appropriate reminder of Bobby's faith in Al Anon.
As shown here:
"Acceptance" is an easy word to say. For some it is a difficult route to follow. We hope in this blog that if we have helped one single person to smile again, then it's all been worthwhile.
We were there for those memorable Leonard Cohen concerts at the O2 in 2008, when Diddley's favourite charmed the London audience with his humility and talent.
Below are some photographs in celebration and memory. This is our tribute. Taken at random, and apologies to all those missed.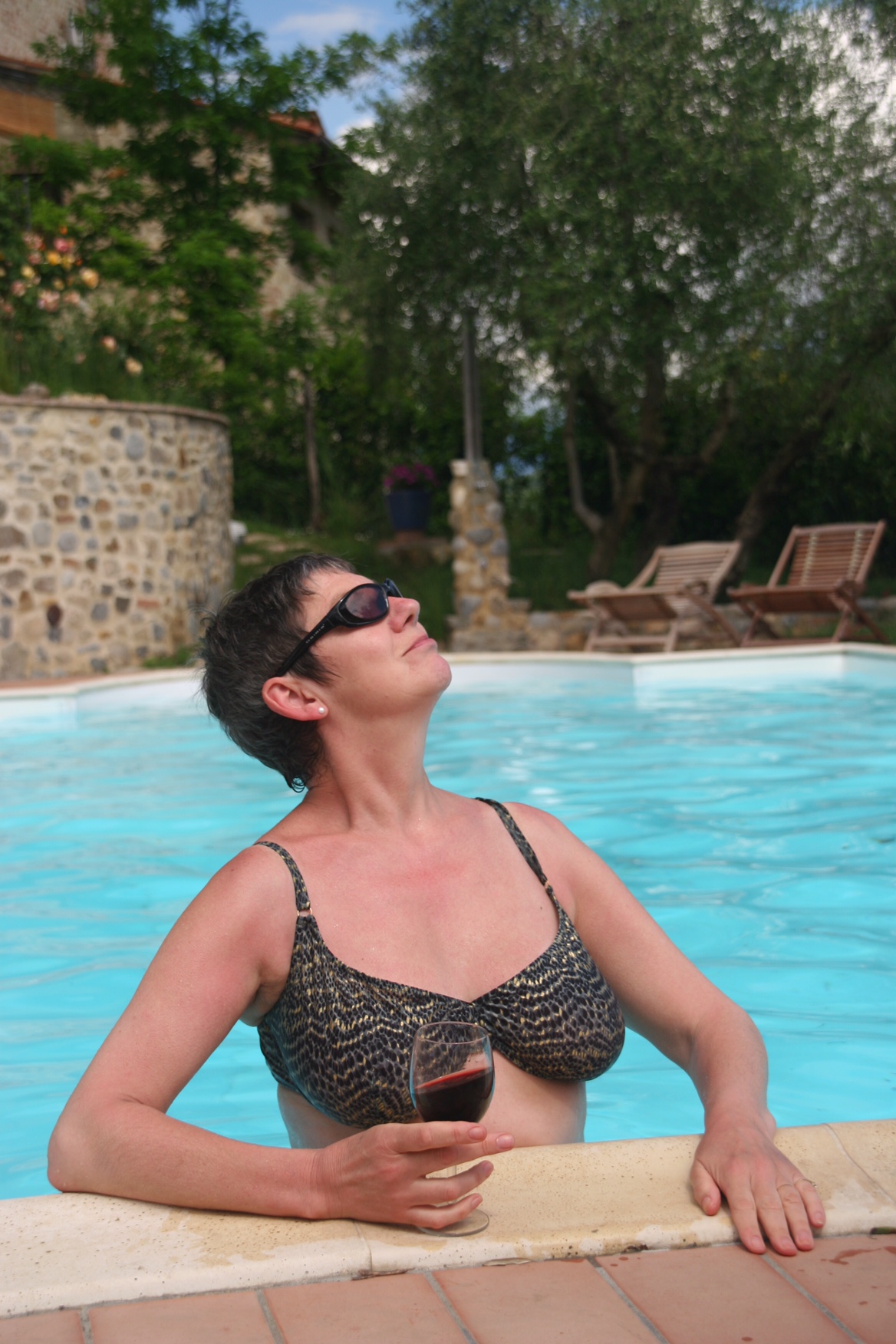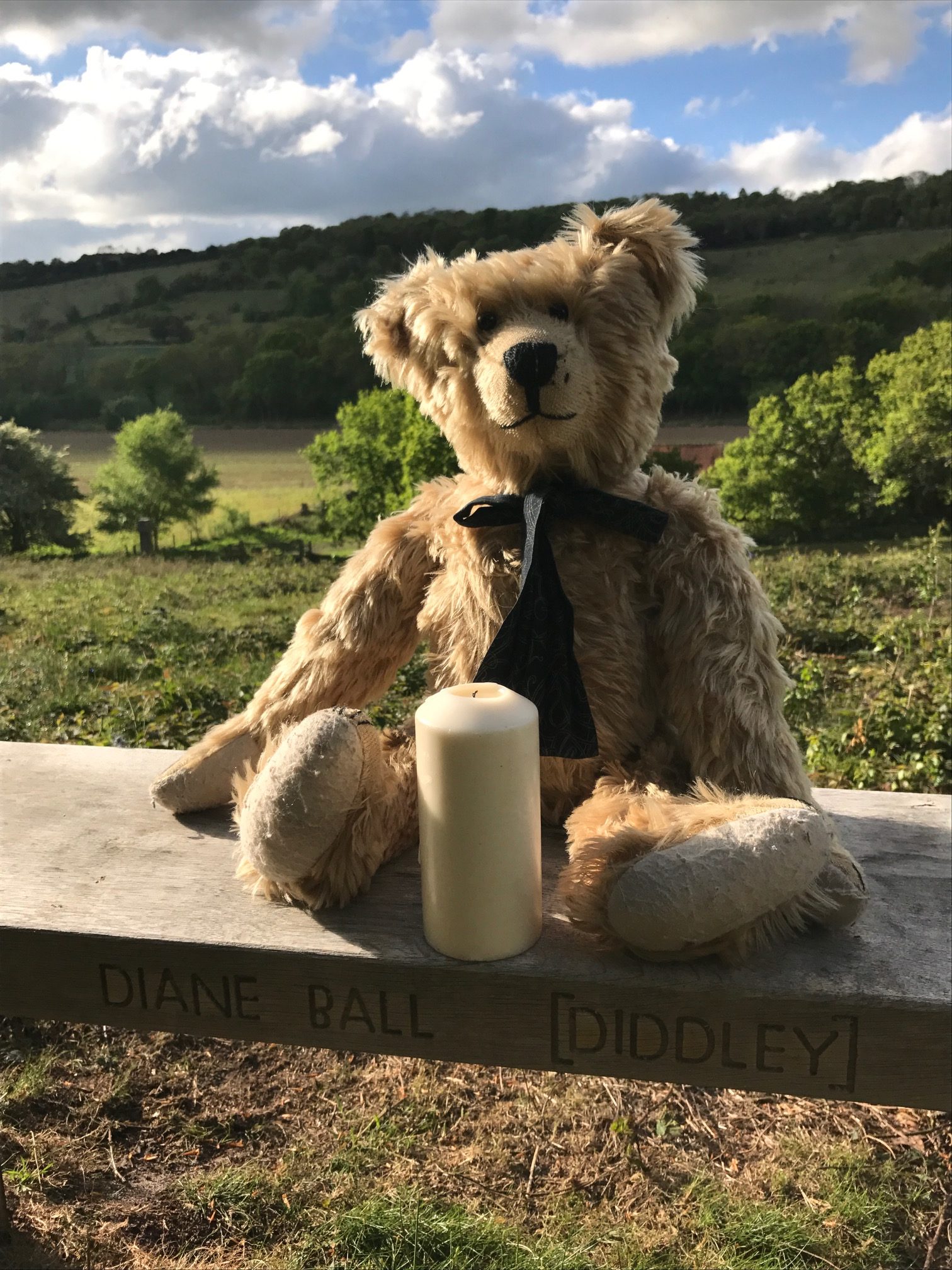 – – – – – – – – – – – –
---