The Railway Crossing
The sun shone one morning in Christmas week. David came over for a socially distanced walk. Most of Bobby's walking is in the hills. Walking from Laurel Cottage to sandy or chalky locations means Weald mud first, or a short car journey. So they decided on a local muddy walk that encompassed this railway crossing. Suddenly the memories of 2013 came flooding back. And the realisation that Bobby hadn't walked over it since.
In 2013, this railway crossing became part of an obsession that could have led to tragedy. You need to read our blog from 2017 that follows and realise that the alias "Jim" was, of course, Bobby himself. And note that, in Bobby's madness, there were actually two railway locations chosen for disaster. Raynes Park Railway station and this crossing. Three years down the 'line', he is ever more convinced that the pills he was given were the root cause, together with GAD. The fact that the doctor came rushing round the day he got home from the hospital might suggest that he had read the records and realised that he was part of a catastrophic failure. Where two people were prescribing medication at the same time. This is now Bobby's firm position.
He has also learned that the apparent indifference of the lovely lady was quite wrong. She had confided her fears in a close friend who finally told him quite recently. The most important section of the story is how Bobby, in his torment, for a while rang the Samaritans every single night. Sometimes twice. For weeks.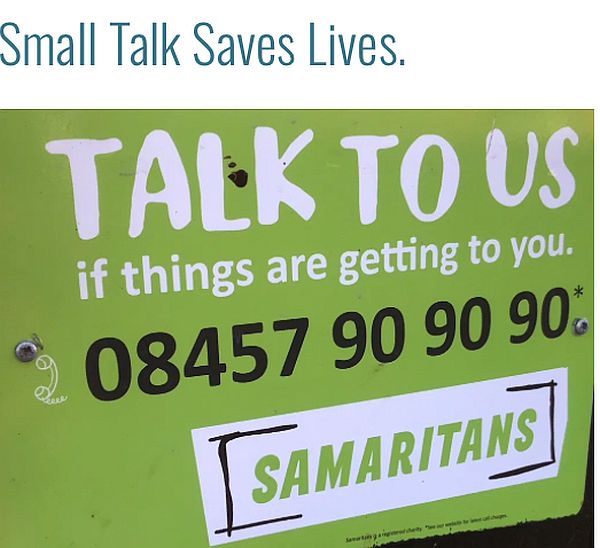 www.mindfullybertie.org.uk/small-talk-saves-lives
Bobby: "Thank you for the life I have now and for the love and friendship that is so important to me."
Lighting a Candle for Diddley and John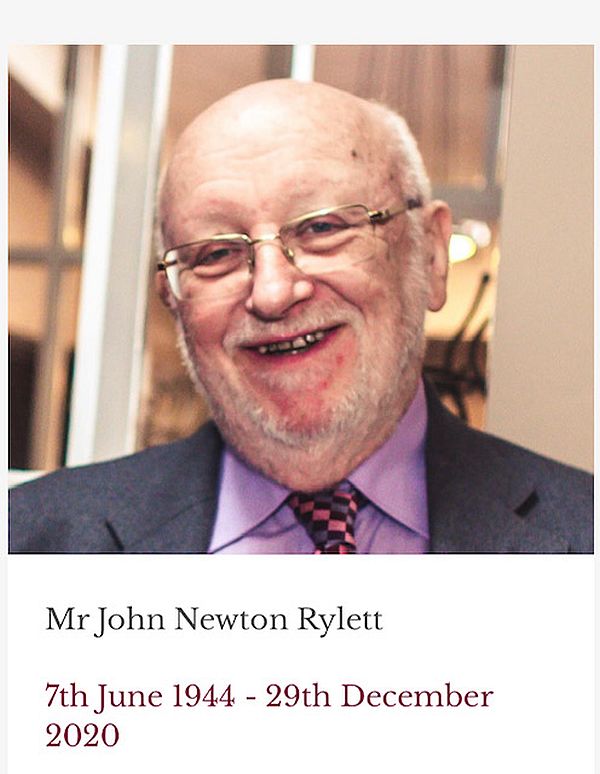 John Rylett was a friend of both Diddley and Bobby as colleagues at work. She admired him for his calm, dignified attitude to life in general. Bobby admires him in discovering now that he had been a Samaritan for over thirty years. Helping people like him in their darkest moments. It was typical of him that he had never mentioned the connection.
More in the future
– – – – – – – –
---