Ty Dwr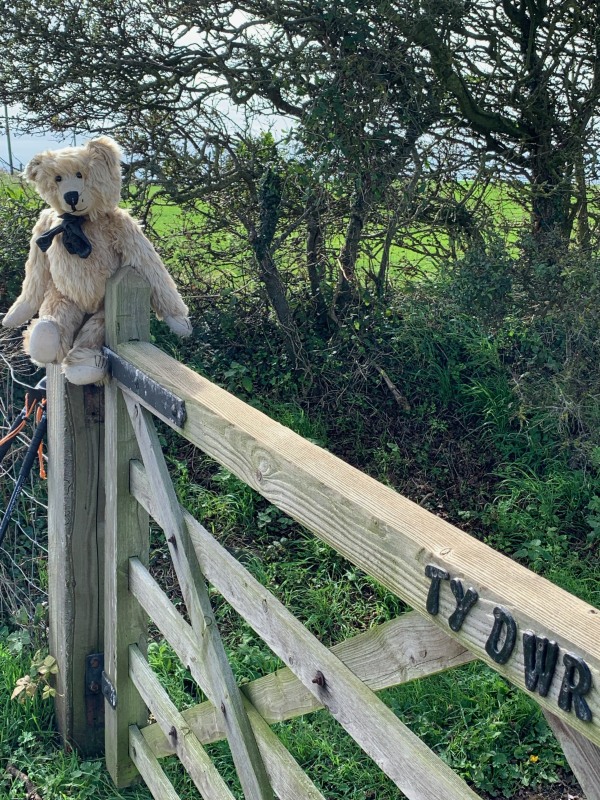 Back in 1982, Bobby was told of a cottage that could be hired on the Gower Peninsular. A friend of a friend knew an affluent family who owned their own holiday cottage and hired it to friends and those who could be trusted. It was still the family's main holiday destination. The cottage was called Ty Dwr, which means Water House in Welsh. The family that owned it lived in Surrey and were indeed Waterhouse. Part of what became Price Waterhouse. The cottage was clearly built by them for holidays, with a vast picture window that looked out across the sea to distant Tenby. The children's bedroom was upstairs in the eaves, with a narrow staircase and balcony that children loved. It had seen better days possibly, but was still clearly a much loved holiday cottage. The visitor book was the family's and charted the years before when only they used it. It was a privilege to share and Bobby wishes he could see that book now.
For the next four years they stayed each summer holiday for a week there. Andrew's cousins came too. Driving down in his silver Renault 12, towing a camping trailer for all the holiday paraphernalia. As the crow flies, it wasn't far to the beach at Mewslade Bay, but it was a little trek down the valley and the gully onto the beach. They were magical days. If the tide was in they toured the Gower. Went swimming at Rhossili, Three Cliffs Bay, Oxwich and so on. But the children were becoming independent and the adults discovered Pembrokeshire much further west. 1985 was the last of those holidays and it was to be many years until Bobby went back. Mainly because the lure of Pembrokeshire had completely overwhelmed him. Back in 2006, following a week on Skomer Island, he did have a day on the Gower and walked over the top of Rhossili Down to Mewslade Bay and Ty Dwr. Now looking very smart and rather private.
Covid came. Laurel Cottage became a fortress until, one day, he knew we all needed a break. A few days in a Premier Inn looked very safe reading their cleaning regime promises. But where. Pembrokeshire? Well, no. Because he had already booked a holiday cottage down there later. But it had to be Wales. Land of our fathers. Not too expensive. How about Swansea North? Not far to Llanelli Wildlife and Wetlands Trust. And close to the Gower. Sod it! Just book it. Four nights in the middle of an industrial estate. A car park full of vans and lorries. A very nice breakfast in the Brewers Fayre next door. And a typical Premier Inn. Inside. Comfortable. Fine. Next time he will get a Sat Nav. It was easy to get lost in that part of Swansea – closer to the M4 than the city. As you have seen, the walk from Rhossili was wonderful. There is another spectacular one to come. The WWT at Llanelli was lovely in the soft summer rain. But this story is about Ty Dwr.
One day in 1982 the family walked down to Mewslade Bay. At the top of the gully on the grassy track was an old lady in a wheelchair. She was waving to her family further down on the beach. Bobby's old friend asked her "Don't you feel sad that you can't join them on the beach any more?" "Not at all, my dear. I have wonderful memories of my younger days on the beach down there and I couldn't be happier sitting here watching the younger generations of my family doing what I once did. It's really important to have those wonderful memories."
Bobby never forgot those words and has recalled them many times, including sharing them at Al-Anon meetings. But now, we have reached September 2020. He and I are standing at exactly the same place he met that old lady. Coming down the coast path above the beach was Sherrylea. They exchanged names later. Oh, by the way. I was sitting in the top of the rucksack attracting a little attention. They chatted for ages. She knew Ty Dwr and told him some of her own stories. Years ago she knew the local farmer whose grandad had sold his land to the Waterhouse family. "Did he regret it?" He asked. "No, because the house he was living in (and now the home of the grandson) had been paid for by that sale." Bobby wished he could know more. But realised that the cottage was built on land which the Waterhouse family had purchased a long time ago. He talked to Sherrylea about Al-Anon. She told him she had found Jesus in that valley. He told her he knew he had a higher power. She told him a story and gave him her email address. They said goodbye. Socially distanced. And she strode off up the valley. He went down the rocky gully. Got half way and suddenly realised he no longer felt safe about the scramble. Turned round and sat on the grass watching the younger ones playing on the beach. Swimming in the sea. That old lady is long since gone. Bobby was 38 years old that day. And now he was 76 and remembered her words. And the memories that he had collected over so many years.
Nowadays Ty Dwr is completely renovated and an airbnb.
1982
September 2020
Memories
Lighting a Candle for Diddley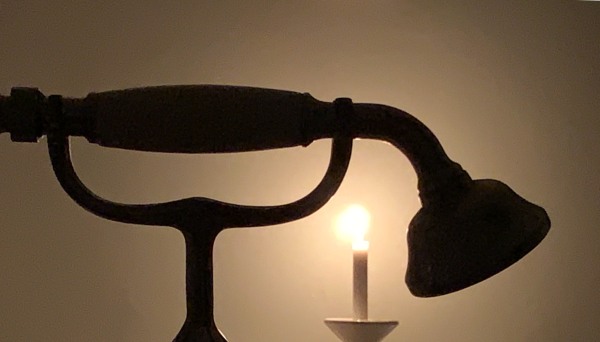 ————
---